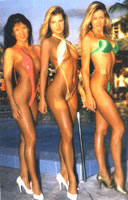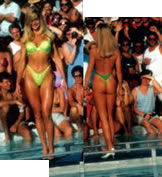 In the late 1990's, in south Florida, I, Colleen Kelly, and most of my friends, competed in bikini contests making the rounds from Myrtle Beach to the Florida Keys. We were known as "circuit girls", and our bikinis, or some interpretation thereof, had a huge impact on how well we did or didn't do in these contests. I became very interested in these bikinis...okay, I became obsessed- why some worked and some didn't, which ones looked best on who and why, etc. Having more ideas than dollars, I began to make my own swimsuits, and friends came to me for theirs. Soon it became less important to win the contest and more important that the winner was wearing my designs.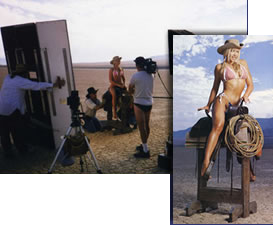 It wasn't long before the fitness industry took notice and my sexy swimsuits were featured in such magazines as Muscle and Fitness, Oxygen, Flex, FHM, Stuff, and Ironman (which also featured me modeling in my bikinis for several years)… and so my company "Colleen Kelly Designs" was born.
* Click on any linked images for larger versions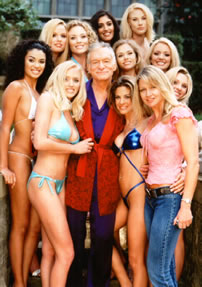 Now Colleen Kelly Designs creates sexy swimwear for fit women all over the world. These hot bikinis have graced the bodies of such luminaries as Pamela Anderson, Carmen Electra, and Nikki Zeiring and have been featured in Playboy's Magazine and calendars, as well as the television shows like "Who wants to be a Playboy Playmate". At the American Music Awards our designs were presented to celebs such as Brittany Spears, Nikki Talor, Rebbecca Romijn Stamos, Alicia Keys and Tiffany Amber Theisson to name a few (see collage below).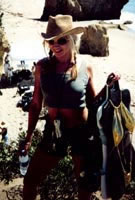 We design these sexy bathingsuits for those who want to stand out and show off their best assets, but most importantly have something that best represents who they are.
Thanks to all of you who make this worth doing.
- Colleen Kelly